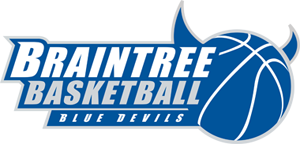 Braintree Basketball Club
A family forged through a love of basketball
Welcome to
Braintree Basketball Blue Devils
Braintree Blue Devils is and always has been a family forged through a love of the game and a shared goal of expanding the prominence of basketball in Essex, something we pride ourselves in.
Our coaches and committee work together to enable the existence of the club, giving up their time and energy to benefit the community and the young players that have found a home with the Blue Devils.
With a decade of operation and development behind us, we are now entering a new chapter in our club's story with plenty of new and exciting things to come so watch this space!
Team
Team training times
Training sessions held at Notley Sports Centre unless specified. Training sessions held term time only.
U9's – Sunday 11:00 – 12:00

U11's – Monday and Thursday 17:30 – 19:00 (Alec Hunter School only on Mondays)

U14 Boys – Monday and Wednesday 17:00 – 18:30

U16 Boys – Monday and Wednesday 18:30 – 20:00
U14 & U16 Girls – Tuesday 17:30 – 19:00 and Friday 18:00 – 19:30

U18 Men – Monday 20:00 – 22:00 & Sunday 14:00-16.00

Senior Men – Monday 20:00 – 22:00 & Sunday 14:00 – 16.00

Senior Women – Tuesday 19:00 – 20:30 and Sunday 12:00 – 14:00
Braintree Basketball Club
Ethos
Basketball is a sport that can and should be enjoyed by anyone – this is why we operate on a first-come, first-served basis with regard to team registration. No trials. No prerequisites. The only criteria are the motivations to learn the game, develop skills, and become a positive contribution to the team.
Success is not strictly achieved by 'winning' games. Basketball is a sport, and the objective in sport is to win. However, for our players that have never picked up a ball or made a lay-up, they will find success in achieving these things. Braintree has had great successes over the years from entire teams winning titles, to individuals that have gone on to represent the county/region or aspire program.
Braintree Basketball Club (Blue Devils) is the first sporting club that my son has joined where he has thrived.
My son Jake has recently joined Braintree Basketball club. From my initial enquiry I found the club admin very helpful and efficient, providing me with all the relevant joining info needed to get signed up.
After a really tough start to secondary school life in year 7 with Covid restricting life and no clubs to go to, Thomas was thrilled in year 8 when we got the call to try out for Braintree Blue Devils.
There is a real sense of community.
Our Son Samuel Lincoln has been a member of the Braintree Devils Basketball club for over 3 years, starting as an unfit 9 year old he has developed into a confident athletic teenager who is obsessed with Basketball and now plays a number of other sports for fun and for his school teams.
The team spirit and the other players have helped him believe in himself. Its a community for the children and us parents.
My son, aged 12, only joined last this season but it has been the best thing he has ever done.
My son has come on in leaps and bounds since starting back playing basketball with the Devils in 2021. He has always suffered with severe shyness to the point of mutism but with coach Liam's kind, considered and supportive approach he has managed to overcome the issues that were holding him back and make new friends, happily receive constructive criticism and all whilst getting fitter and healthier.